Our friendly team has helped over 2500 therapists and businesses achieve more with massage.
We produce state-of-the-art massage systems built for their luxuriousness and comfort, our 30+ years of experience has moulded and perfected our product to be the very best.
We also offer the highest quality one-day professional training courses, allowing you to get to grips with your system without taking up too much of your valuable time.
The unique Hydrotherm massage techniques will revolutionise your treatments, transforming them into a free-flowing massage movement which will differentiate you from other massage therapists and spas.

Hydrotherm Training
Our range of accredited CPD massage courses, specially designed to enhance your skills and knowledge and to be done and dusted in just one day.

Hydrotherm Innovation
We pride ourselves in affecting positive change throughout the massage industry whilst continually developing and tweaking the Hydrotherm system.

Hydrotherm Shop
You can purchase new or replacement equipment and courses in our online shop.

Hydrotherm Care
From our Hydrotherm systems and teaching methods to our customer support, we care about our therapists.
Massage, there is a better way
Hydrotherm isn't a treatment that you offer only as a one-off or on an occasion.
It is a better way of delivering top-quality massage treatments, whether Swedish, deep tissue, sports and remedial, aromatherapy, or simply relaxing, you can use Hydrotherm to deliver them all!
Hydrotherm is pretty simple. It consists of two cushions, filled with warm water and heated to about 38°C.
All that your client needs to do is turn up, lie down and relax. They won't even need to turn over!
By default, the Hydrotherm system looks after your clients in a number of ways:
It keeps their muscles warm and supple, avoiding injuries and feeling great.
The treatment flows beautifully from top to toe, your client will feel spoilt!
It keeps the spine supported and in perfect alignment.
It doesn't use face holes, so your client will never emerge feeling uncomfortable or with a compressed face and sinuses.
Lying on the front can be uncomfortable and problematic for those with mobility issues, but with Hydrotherm this is no longer an issue.
What are you looking for?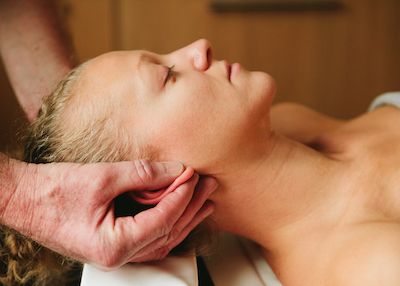 Contact Hydrotherm
If you'd like to talk to one of our friendly team, you're welcome to get in touch. We're always happy to help!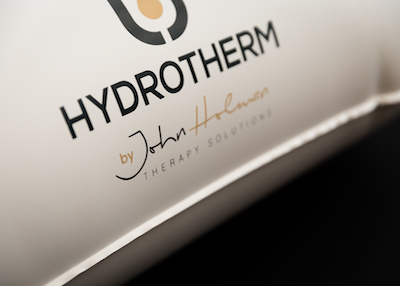 The Hydrotherm shop
The perfect place to view our broad & beautiful range of massage equipment, courses and marketing materials.