Hydrotherm looks after you...
The Hydrotherm massage system is specifically designed to protect therapists' wrists and backs and to deliver the very best in remedial and relaxing massage treatments to your clients.
As an experienced therapist or massage business owner, you'll understand only too well the effects that a career in massage therapy can have on the body. Wrist pain, lower back ache, a stiff neck and hunched shoulders, all of these has an effect on you and your therapists from day-to-day. We firmly believe that anything which affects the therapist also affects the client.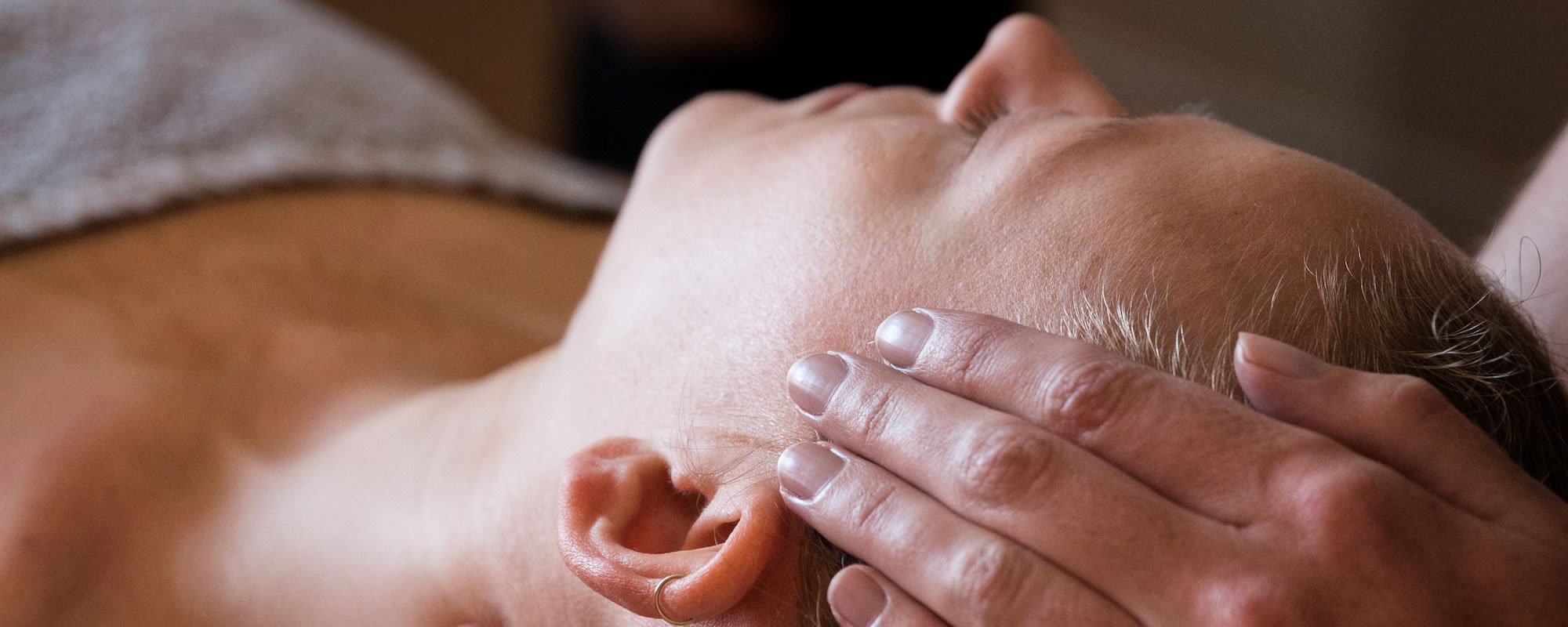 Hydrotherm protects you...
Constant wrist compression from pushing downwards whilst massaging actually expands the space between the carpal (wrist) bones, leading to hyper-mobility and pain at the wrist joint with the wrist feeling slack or 'clunky'. Sadly, this all too often causes therapists to quit their massage jobs in order to save their bodies.
Hydrotherm solves all of this. It reintroduces the harmony, balance and dynamism that our bodies are designed for. Within conventional massage, constant compression of our wrists over time leads to pain and problems.
The flowing, balanced Hydrotherm techniques combine compressive strokes with expansive ones, specifically designed to maintain bodily equilibrium whilst also complementing one another.
Excessive pressure on the therapist's spine caused by leaning across the couch in a flexed and rotated position is avoided totally with Hydrotherm. This, when combined with the balancing push/pull Hydrotherm techniques help to deliver a very balanced treatment for both therapist and client.
At Hydrotherm, we believe that putting the therapist first will always benefit your business but, more importantly, your clients.

Hydrotherm is unique...
The Hydrotherm system will make your massage business unique. Most spas and therapists struggle to identify and effectively market why a client should come to see them instead of another spa or therapist; they all offer either the same thing or versions or the same thing.
Why would someone think that your massage is better than those at the spa across the street?
Becoming part of the Hydrotherm family turns a problem into a solution. Hydrotherm cushions are a USP (unique selling point) that will differentiate your business from the norm. Where else can someone come to receive a full-body massage whilst lying entirely on their back? Where else can they relax whilst warmed to a cosy 38°C and be sure that time spent on the couch is the best thing for both body and mind?
Along with these benefits, the massage techniques that we will train you to become a master in are also unique. They will look after you and at the same time provide a flowing, restorative and restful treatment that will keep your clients coming back for more.

Hydrotherm is friendly…
Our friendly team is at the heart of what we do. Whether it's one of our trainers, a member of our sales team or someone in our production team, we always give it our best.
Our teaching framework seeks to offer the most accessible, informative and digestible method of learning for those with busy schedules. If you have a problem, question or concern, we're always happy to discuss it with you.
If you have any questions or would like to discuss Hydrotherm, then please feel free to contact Niki, our customer relations director, on 07815693735.

Hydrotherm is always evolving...
Our pioneering production team are always looking for ways to improve the systems that we produce, we have revised, tinkered with and changed Hydrotherm a staggering 30 times since the original in the 1990s. When we say the evolution of massage is here, we really mean it.
Finally, our courses are approved and accredited by the independent accreditation body ThinkTree. All of our courses are insured by the major industry insurance providers, which combined account for approximately 90% of the massage industry.